Yoga Festival "Solstice in Times Square 2017"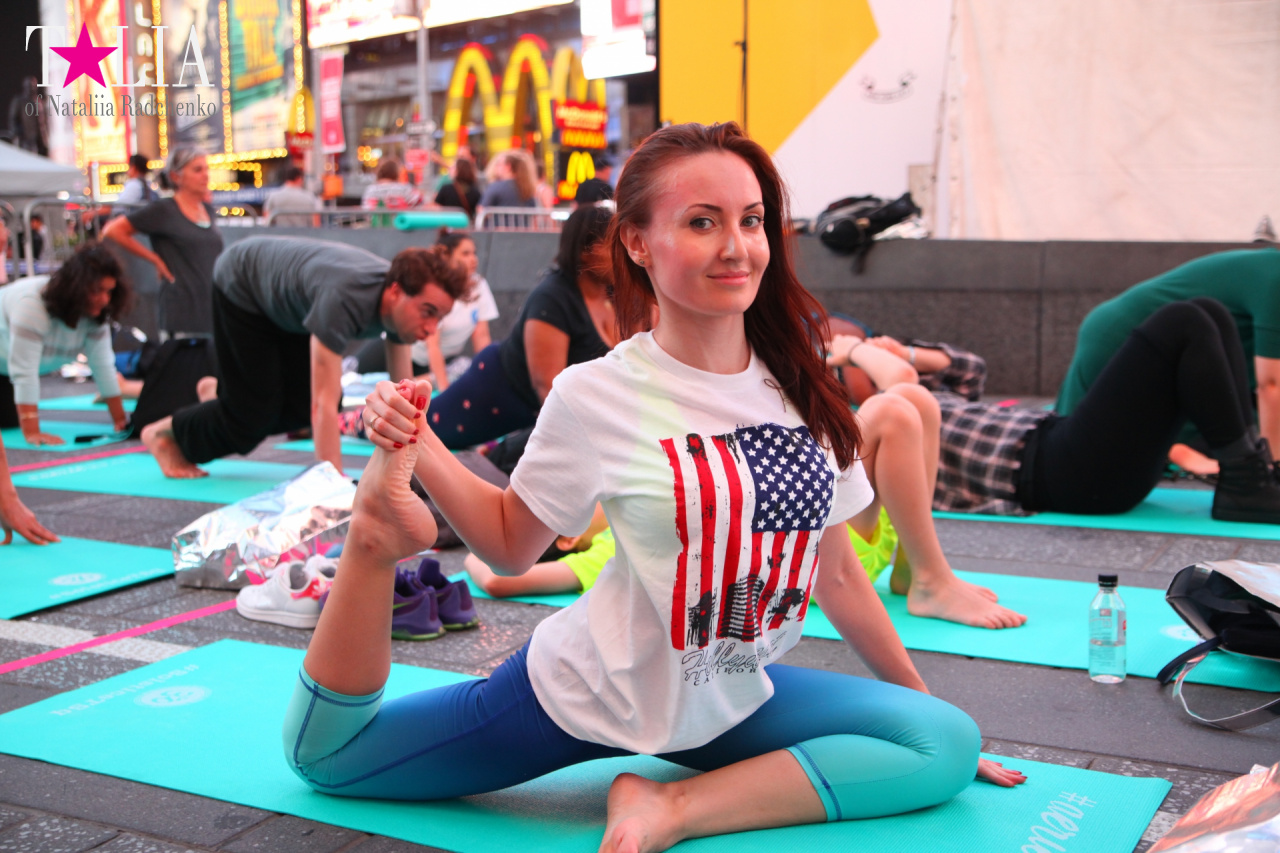 The Yoga Festival entitled "Solstice in Times Square" is gaining momentum. Back in the last year, it was possible not to register in advance, but to come to the place and solve everything. In 2017, despite the incredible number of added sections for yoga, everything was filled! Yes, this is not surprising! Thousands of yogis from around the world come here to practice yoga on the longest day of the year - June 21st. This event holds "Times Square Alliance." Classes begin at 7:30 in the morning and end at 8:30 pm.
Why is it that Times Square is chosen for the "Solstice in Times Square" festival? Times Square in New York is considered a crossroads of the world, therefore, holding a yoga festival in the heart of the Big Apple is more than a logical event.
In 2017, we visited the evening yoga class, under the stars and citylights of Times Square :)
Last year, I took three classes - early in the morning, at lunch and late at night, and I can say that the best evening. There is already no sunshine. It become well visible Times Square's monitors. In general, beauty. The only negative is a lot of people in the evening. We have even begun to worry that there simply will not be enough places. But ... The Universe shrank and we were on the mats :)
Region: