The Red Cube in Financial District of Manhattan, New York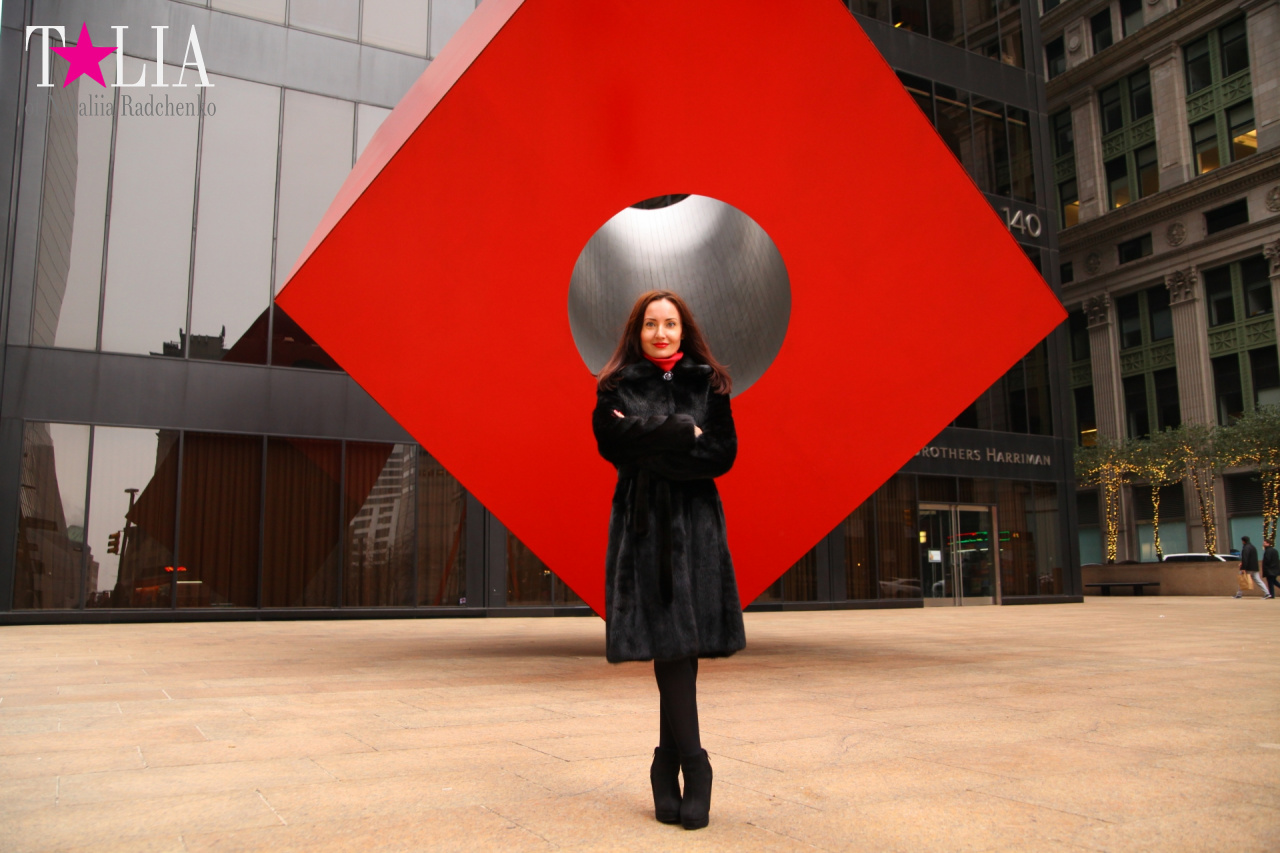 I love a combination of red, white and black. So, I did this material about the Red Cube sculpture on Broadway in New York, not in vain. The Red monument looks very pretty on the background of the black skyscraper and the white sidewalk.
This sculpture was built in 1968. The author is a sculptor of the US-Japanese descent Isamu Noguchi. The Red Cube was made from steel and painted by bright-red color. The monument looks like the cube but it's an optic illusion. There is a cylindrical hole inside the cube. its color is steel, because it's a color of material.
What's mean the Red Cube and what does the author want to show by this sculpture? Author wanted that the Red Cube looks great among skyscrapers around. Also he decided to make this monument important. I guess, he succeeded. I should add Isamu Noguchi created gardens and squares before working with  the Red Cube monument. He always tries to find a harmony.
Information for tourists. The Red Cube located near a skyscraper in adress - 140 Broadway, New York. This monument didn't reach the list of main sighseeing of Big Apple, despite it's brightness and avant-garde.   
Region: