Domestic violence in the family - how to be?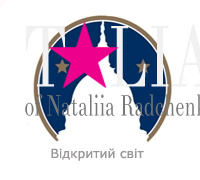 A week ago I returned from a work trip to the United States under the Open World program. It was organized by the American Councils in Ukraine. The theme of the trip was "Counteraction to Domestic Violence in the Family". I participated as a journalist and editor in chief of the portal Talia.ua. Rather, there were two tasks - besides the main topic, I also wanted to know how the US does women's rights protect. And now about counteracting violence.
So, thanks to Open World on our portal, we begin a series of articles about domestic violence. They will appear in the headings "Psychology", "Children", "Men".
What is domestic violence and why is it important to speak about it?
There is domestic violence in the family. In Ukraine, this term is used only in specialized organizations that deal with this topic. Namely, women and children who suffered from physical, psychological, sexual or economic violence. But they do not talk about it openly in society. It is not accepted. And, and it's embarrassing, in general. Because, Ukrainian society blames women in problems in family. 
We have a habit to demonstrate "silence and love" in family relations. Like, it would be the ideal family. Especially, in social media, Ukrainian womens share posts with pics only about perfect relationship. It looks like spouses hugs, kisses, smile and love each other only.
In the meantime, we have domestic violence, as in the whole world. According to statistics, 68% of Ukrainians are prone to bullying in the family. Moreover, domestic violence does not depend on the nationality, culture and money wealth of the family. And its consequences can be quite heavy. Incidents finished with disability and even death sometimes. In other cases, this is getting a whole range of psychological problems. People affected by domestic violence are prone to suicide, frustration, drug addiction, alcoholism. In addition, they are more prone to stress, anxiety, fear.
Therefore, domestic violence is under the control of the goverment and a large number of public organizations in the United States. Victims can receive both legal and psychological assistance. In addition, the victims are immediately offered isolation from the rapist.
In conclusion, I want to bring the case of domestic violence in the US, which led to the tragedy. The father shot two of his children and his wife. This incident has so stirred up the public that one of the social services even built a monument to the dead, and the society began to pay even more attention to this problem.
This post was published thanks to the program "Open World", organized by the American Councils in Ukraine.
Region: